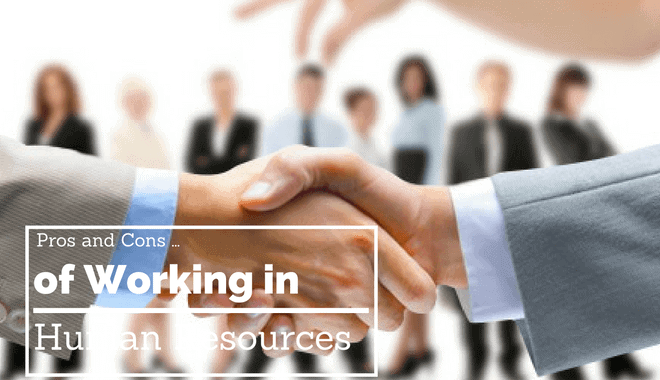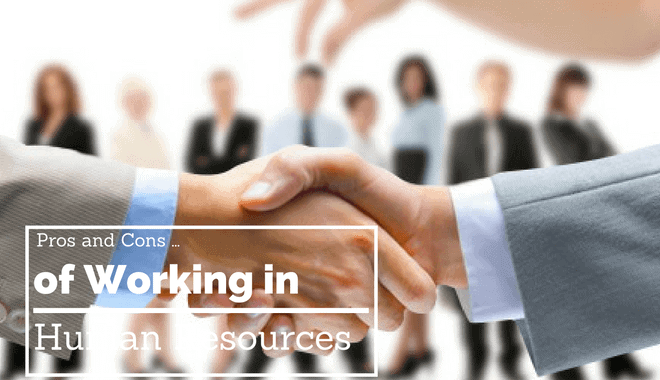 Due to the growing demand for qualified professionals and the attractive salaries being offered, human resources is one of the fastest growing professions in the United States.
In fact, the U.S. Bureau of Labor Statistics projects that the field will grow by 9% through 2024, which will add approximately 10,800 new jobs to the workforce.
When you consider the fact that human resource personnel report some of the highest job satisfaction ratings in the U.S., it's no wonder why the field is so alluring to so many.
If you are thinking about pursuing a career in human resources, it is important to consider all that the profession entails. Read on to find out more about the pros and cons of pursuing a career in human resources:
The Benefits That an HR Career Has to Offer
1. Interacting with Other People
---
If you thrive off of interacting with others, then you will make an ideal candidate for a position in HR. In HR, you are afforded the opportunity to work with all of the individuals who work for your organization. Your work may be clinical in nature, or it may align more with social work.
Depending on your specific experience and education, your job may require you to tackle psychological problems or be involved with social welfare.
2. Having a Direct Impact on Your Company's Well-Being
---
As an HR professional, you may not possess the technical knowledge that your organization is built upon, but you are responsible for handling its most important asset – its employees.
By getting to know your talented employees, and by ensuring their productivity and well-being, you will be providing an invaluable contribution to your company's ability to achieve and further its motto and vision.
3. Handling New Challenges on a Daily Basis
---
Because the workforce is so diverse, and because the scope of HR's reach is so large, your job will never be boring. New challenges will arise daily, and it will often be up to you to create black and white answers out of gray matter.
4. Attractive Salaries
---
Make no mistake about it, human resources is a demanding profession to be in. Not only do you need to know your organization's policies inside and out, but you must also need to understand human emotions and feelings and how to effectively and sensitively deal with them.
Because people who can achieve this balance are rare finds, it's no wonder that the median annual salary for an HR manager is $104,690.00.
The Downsides to Working In HR
1. Enormous Workloads
---
The demands of working in HR are considerable. Working with people is completely different from working with machinery. There are no set directions or instructions for working with people, so HR employees will have to develop their own methods of adjusting and managing the difficulties that arise on the job.
2. Serving as a Mediator
---
There will be times when, as an HR professional, you are called upon to act as a mediator between upper management and baseline employees. Rarely will you be able to satisfy the demands of all parties involved. Thus, it can be daunting to help both sides reach a satisfactory compromise.
3. Politics
---
Unfortunately, the human resources profession is not exempt from office place politics. Managers play favorites. Employees have ulterior motives. Gone are the days when a person could simply work their way up the corporate ladder through sheer hard work and determination.
It will be up to you to ferret out the political players and to minimize the impact that they have on the company as a whole.
4. Growing Competition in the Marketplace
---
Though the field is lucrative and in demand of qualified professionals, many companies are seeking job candidates who already have professional experience in the field, and there are many people applying for these jobs.
If you have recently graduated from college, it may be necessary for you to take an entry level position in order for you to build the experience required for higher-paying management positions.
A career in human resources is a compelling career choice for those who love working with other people and who enjoy social work. Before deciding whether or not a career in HR is right for you, consider the pros and cons that have been discussed.
Do your homework, and invest some time into researching modern HR careers. However, if you like the idea of having a direct influence on the well-being of an organization and your coworkers or like complex challenges, then a career in human resources could be the ideal fit for you.