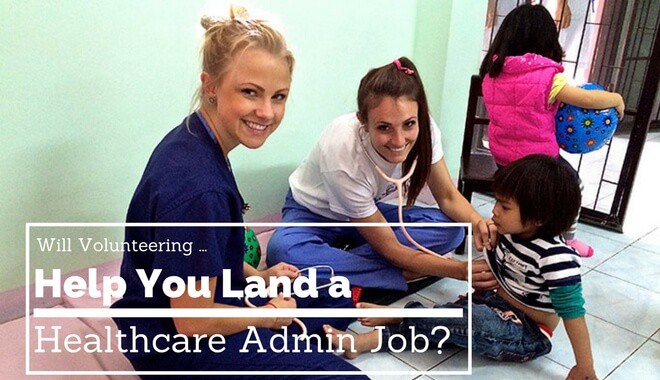 Some people can't help but have too much time on their hands—from fresh college graduates transitioning into the real world to professionals experiencing a lull in their careers.
For the younger demographic, there isn't as much pressure when you've got a load of free time. Having free time can mean figuring out what you want to do.
But the same leniency isn't granted to older adults. The corporate world is a dark, competitive chasm. We all know the tales of HR representatives looking us up and down after seeing that six-month gap from one job to the next. It's a pretty questionable sight, one that often leads you out the door.
Filling the Gaps
---
At the end of the day, it doesn't matter if you're a recent graduate looking for a temporary job or a professional hoping to land a full-time position. Time is time, and employers want to know how you spend yours.
When looking at your application, the only thing that matters to job recruiters is what you've done, including any experience that has some relevance to the job at hand. And unless you've been previously or recently employed, chances are you'll have a difficult time landing a full-time spot.
Alternative Professional Experience: Volunteering
---
Now hear us out. Volunteering isn't a very popular choice because it seems counterintuitive. You want a paying job – will getting yourself involved in a non-paying experience help you out?
The answer is yes. There have been tons of examples from professionals who ended up with a full-time job by starting as a volunteer. Most of these individuals were actually hired on by the same group they volunteered for after months of experience.
What was once an altruistic initiative turned into a permanent, paying position for these people.
Will Volunteering Look Good on Me?
---
Volunteering is a "one size fits all" experience! It's a great option, especially for students hoping to land their first gig.
After all, most companies require experience from fresh graduates, which ironically can't be completed until they are actually employed. Remember: a paid position isn't the only way to acquire significant experience. Both the profit and non-profit sectors always have doors open for candidates eager to learn about the industry.
You're an experienced professional – so what? Volunteering is a great way to fill in those undesirable resume gaps. It makes you look busy and driven. It keeps you moving forward towards the right direction. Employers want passion, and so should you.
Volunteering in Healthcare
---
Here's one of the best things about being a volunteer: the options are practically limitless. You could go anywhere, from publishing to retail to commerce. All industries have specific benefits, each of which could propel you to your chosen career path.
But what if you don't know where this path is headed? What if you don't want a narrowed experience that will give you limited options?
Introducing: the healthcare industry. This option isn't exclusive to future doctors and nurses. While this industry is rooted in science, medicine, and technology, professionals from other fields could reap serious benefits from getting involved in volunteer work.
It's the industry that best serves people from various cultural, racial, and social backgrounds.
Getting involved in healthcare isn't pure charity work – you interact with patients and their families, understand the rigorous system of hospital documentation, learn the nuances of healthcare insurance, and realize the potential of marketing and advertising in this sector, among a hundred things.
Benefits of Volunteering in Healthcare
---
Think your future employer is going to give you a full-time position out of the goodness of his heart? Think again. Researchers from York University and University of Connecticut have studied the net benefits hospital volunteers gain, and the specific benefits you could get out of this experience:
1. It Is Satisfying
---
Forget what you think about volunteering and how it's supposedly boring. The participants ranked their satisfaction at an average of 8.7 out of 10.
A whopping 88% of the participants said they would be working with their hospitals indefinitely. In fact, the study proved that almost half of the respondents would pay an average amount of $14.28 just to experience those benefits again.
2. It Implies Incredible Professionalism
---
The healthcare industry is known for its very hectic workflow. Every hour is spent zooming past halls and corridors. Getting an experience in healthcare will tell HR representatives that you can perform well in intensive environments.
3. It Gives You Great Networking Opportunities
---
Doctors and nurses aren't the only people you'll interact with. You will engage with a wide array of professionals, most notably lawyers and insurance providers. The hospital accommodates anyone from any background. You never know whom you'll be introduced to next.
4. It Lets Employers Know You're Adaptable.
---
An absolute bonus if you're applying in a different sector. It lets potential employers know you're always up for new challenges.
Comfort zone? Non-existent. Better HR representatives would pick up on the implications of being a healthcare volunteer, while those reluctant of its relevance could easily be swayed by smooth anecdotes of your time at the hospital.
5. It's a Damn Good Story
---
Chances are employers are going to ask why you chose to volunteer in healthcare of all industries. This is your chance to let your personality shine. Being a part of healthcare already starts your reputation off on the right foot. Spin it and make it yours.
When you find yourself with too much time, remember that the healthcare industry is a fast-paced sector open to volunteers at any moment. You will interact with various kinds of people in an intensive environment. When in doubt, trust healthcare—it can be life-saving.